I am looking forward to hosting the Aflame Revival Weekend on October 21-23. This weekend will be a time of preaching, encountering God, and pressing into a greater outpouring of the Holy Spirit in prayer.
This weekend event is free and registration is not required. We are anticipating a powerful weekend of worship, preaching, and ministry. And we are believing for the Holy Spirit to move powerfully and for revival fire to be ignited in hearts!
Schedule
Friday, October 21st:
Session 1: 7:00 PM
Saturday, October 22nd:
Session 2: 10:00 AM
Continuous Worship & Prayer: 12 PM- 6:00 PM
Session 3: 7:00 PM
Sunday, October 23rd:
Session 4: 5:00 PM
Speakers
Jake Kail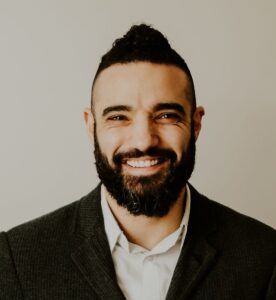 Jake Kail was called to ministry in college after a life-changing encounter with God. He is passionate for the presence of God and to see His Kingdom come and will be done "on earth as it is in heaven." Jake preaches and teaches the Word with authority, compassion, and a demonstration of the Holy Spirit's power. His ministry is often marked by encounters with God, healing, and deliverance from demonic oppression.
---
Richie Seltzer
Richie Seltzer went from the cold juvenile detention floor with 18 felonies to an internationally recognized minister of the Gospel. Miracles, healing, and signs and wonders follow him as he lives a life of obedience to the great commission. In 2011 he planted Imagine Church in Calgary, Alberta through which he pioneered Burning Ones school of Fire. He currently travels as an evangelist with Global Awakening out of Mechanicsburg, Pennsylvania.
---
Location
Threshold Church
(Living Hope Community Church building)
2823 Columbia Ave, Lancaster, PA 17603
*Childcare will not be provided
Livestream
You can watch the livestream of the services on Threshold Church's YouTube Channel or Facebook Page.