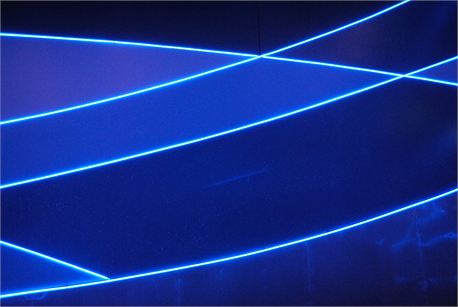 Are there Modern Day Apostles?
July 14, 2014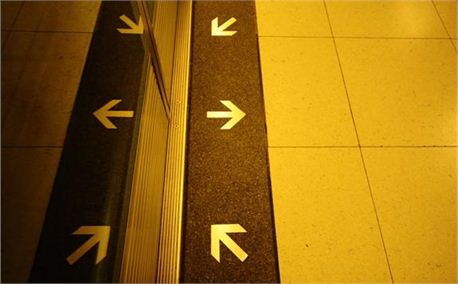 The Connection between Repentance and Deliverance
August 12, 2014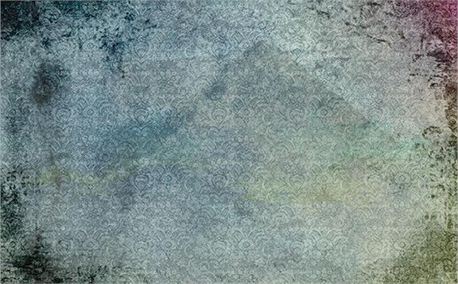 In my previous article, we looked at the question of whether or not there are modern day apostles.
The early church was not primarily led by pastors, but by apostles. And there are more mentions of apostles in the New Testament than any other ministry gift in the church. We have no biblical reason to believe that God has withdrawn the ministry of the apostle.
Over the last several decades, the Lord has been restoring the ministry of apostles and other fivefold ministries to the church. Apostles come in many "shapes and sizes." Different movements in the body of Christ have various understandings of what an apostle is and does.
There are some who have an apostolic calling, but have not yet been commissioned/released into the ministry of an apostle. Others may be functioning as an apostle, but it is in an immature form. Others are seasoned and proven apostles, who have the fruit of an apostle over a period of time.
While certainly not an exhaustive list, below is my understanding of some of the primary characteristics of an apostle, based on the New Testament.
1. An Apostle is a "Sent One"
The Greek word that is translated as apostle means "one who is sent forth." An apostle is one who is sent by the Lord to a specific region, people group, or sphere of influence in order to advance and establish the kingdom of God. One of the best examples of this in the book of Acts is when Paul and Barnabas were sent from Antioch (see Acts 13:1-4). Before this event, they were functioning as teachers and/or prophets in the local church, but after being sent out they were referred to as apostles (see Acts 14:4, 14).
Although by definition an apostle is one who is sent, not everyone who is sent for a kingdom work is automatically an apostle. An apostle must have a clear commissioning from the Lord Himself, and their calling will be recognized in the body of Christ.
As one who is sent by the Lord, an apostle walks in great authority and power; but this authority and power comes in a spirit of humility and servant-hood. An apostle's ministry will be marked by true kingdom authority and should be accompanied by signs, miracles, and the supernatural power of the Holy Spirit (see 2 Corinthians 12:12).
Did you know that Jesus was the first apostle? Hebrews 3:1 says, "Therefore, holy brethren, partakers of the heavenly calling, consider the Apostle and High Priest of our confession, Christ Jesus." Jesus is the ultimate example of an apostle, being sent by the Father from heaven to earth to establish the kingdom of God.
2. An Apostle is a Builder
In 1 Corinthians 3:10 Paul described himself as a "wise master builder." Not only do apostles want to see the lost reached, they long to see individual believers and the church come to full maturity in Christ. They desire to establish and build up the church to be all that God has called it to be. They see not only the various parts to God's house, but they see the broader picture and how these parts fit and function together.
The Bible says that one of the reasons for apostles (and other ministry gifts) is "for the equipping of the saints for the work of ministry, for the edifying of the body of Christ" (Ephesians 4:12). Apostles function in such a way as to build up the church, causing spiritual growth in the lives of those entrusted to them. They want to equip and empower others to do the ministry and they are secure enough to release others into their gifts.
As builders, apostles are multi-gifted; they are able to function in various other ministry gifts as needed. Not only do they operate in ministry roles—such as teaching, evangelism, prophesying, and equipping—they also function in a governmental role. Apostles establish church order and government, appoint elders, and build according to God's pattern.
3. An Apostle is a Father
The apostle Paul stated that the church in Corinth had many instructors but not many fathers (see 1 Corinthians 4:15). Unfortunately, this pattern seems to hold true today.
What are some characteristics of fathers that are also traits of apostolic leaders? One is reproduction; apostles reproduce their ministry in others. They have sons and daughters in the faith that they are raising up and mentoring, who will partake of the anointing that rests upon them. They birth others into ministry and release them into their gifts and calling, wanting their spiritual children to go far beyond what they have ever accomplished.
Another characteristic of fathers is relationship. This relational style of leadership is clearly seen with Christ, who spent much time investing in the twelve disciples, calling them to be with Him before sending them out to minister (see Mark 3:14). The father-son relationship may include elements of bringing correction, but correction is much easier to receive in the framework of a loving relationship.
And finally, true fathers lead by example. After Paul reminded the church at Corinth that he was their spiritual father he said "Therefore I urge you, imitate me" (1 Corinthians 4:16). Paul was leading by his example not just by his preaching, and since he was imitating Christ he could ask others to imitate him.
I believe that the coming forth of genuine apostles is one of the greatest needs of the church in this hour. May God raise up these "sent ones" to establish His church, father a generation, and advance the kingdom of heaven!