Book Release: Keys for Deliverance
July 15, 2018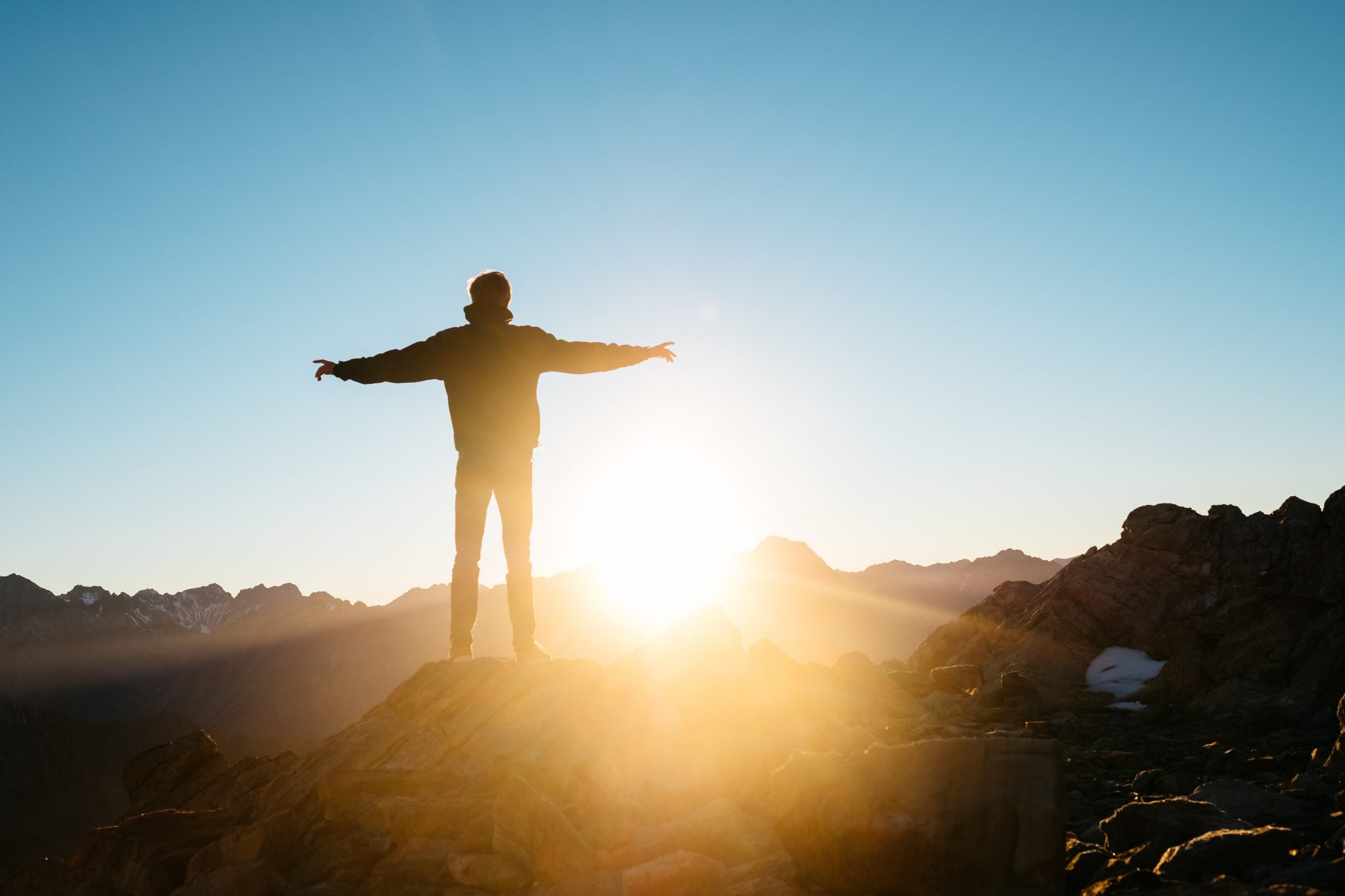 Making Deliverance Normal Again
July 25, 2018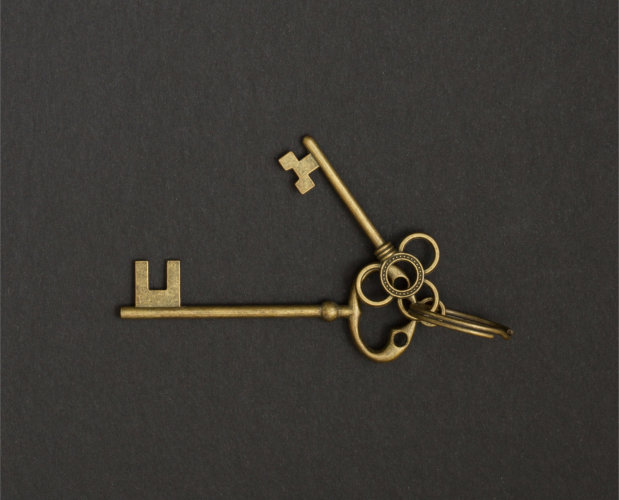 I recently announced the release of my new book, Keys for Deliverance. It is available in both paperback and Kindle (click here to go to the book's Amazon page).
I am so excited to have this book in print! I believe that God is highlighting the ministry of deliverance in this season, and that He will use this book to set people free and equip believers to minister deliverance to others. The ministry of deliverance does not need to be confusing or scary. This book uses biblical teaching, real-life examples, and a practical approach that you can apply to your life.
I was honored to have several leaders in the body of Christ endorse this book. Check out what they have to say!
What Leaders are Saying
"I highly recommend Jake Kail's new book, Keys for Deliverance. Jake draws from his own journey of faith and from the Scriptures to teach how to do the works of Jesus; casting out demons and helping others find freedom. Keys for Deliverance is a healthy, practical, biblical tool that equips us to experience personal freedom, and also gives us the training we need to help others be set free. This book is a gift to our generation as our God restores the ministry of deliverance to His church. You will love this book!"
-Larry Kreider
Intl. Director, DOVE International
Author of over 40 books
"Jake Kail's book, Keys for Deliverance, is a superb introduction to the ministry of deliverance for those with no knowledge of this field, or for those who have started on the journey and are looking for a deeper understanding of the biblical and theological underpinnings of this vital ministry. For those who are "stuck" or who have friends and family who are "stuck," this book may well be exactly what you need. I encourage you to read it and absorb the truth it presents."
-Ken Fish
Founder, Kingdom Fire Ministries
"Deliverance is as much a part of the gospel as salvation and healing, yet most believers are so intimidated by the subject that they never operate in it. I have had the opportunity to travel the globe and spend time with some of the most gifted ministers on the planet, and I can say without reservation that Jake's teaching and keys to deliverance are world class. He is a man of integrity, authenticity, and holiness who has been marked by God to empower the body of Christ to live in the freedom Jesus paid for. My life has benefited greatly from the principles I have watched lived out in his life. This book, and the teachings contained in it, will challenge you and empower you to set the captives free and live unhindered by the tricks of the enemy. It is a must have for anyone looking to see God's kingdom advance on earth as it is in heaven."
-Justin Allen
Founder & Apostolic Overseer, Perpetual Springs Ministries
Associate Evangelist, Global Awakening
"In Keys for Deliverance, Jake Kail clearly and succinctly explains the necessity and practice of deliverance ministry. This book is an excellent and balanced guide for any pastor or spiritual leader who seeks to implement the ministry of deliverance in their congregation or organization."
-Matt Moore
National Director, Ellel Ministries USA
"Keys for Deliverance is a timely book for the season in which the church now finds herself. It provides a thorough line-upon-line approach to deliverance, and just as important, steps to be taken to continue to walk in freedom and passionately pursue a relationship with the Lord. I loved the emphasis on discernment and balance, two attributes that are most needed in any kind of ministry setting in these days. I can see Keys for Deliverance fast becoming the new "how-to" manual for deliverance ministry!"
-Pastor Sondra Spotts
Executive Director, Open Word Ministries
"In the sophistication of our 21st century worldview, the dark spirit world has been relegated to comic book characters or horror movie franchises. Furthermore, the church has forgotten one of the key reasons for its existence: to destroy the works of the devil. In his new book, Keys for Deliverance, Jake Kail makes powerful arguments and gives simple instructions for how to deal with demonic influences in order to restore this ministry to the body, equip with practical tools to help set people free, and impart the authority and power available in Jesus to dispel all darkness. I have both seen and heard Jake teach and minister these powerful truths. He is the real deal. This book is a great resource to both train and activate you in this almost forgotten weapon in our gospel arsenal. Get busy learning and doing the ministry Jesus gave us to do!"
-JC Alzamora
Director, HarvestNet School of Supernatural Ministry
"During His earthly ministry, Jesus went from village to village setting people free from those things that prevented them from being all that God intended them to be. Jake Kail demonstrates the heart of Jesus as a teacher, pastor, and person to see people released from anything that would prevent them from being all that God has called them to be. As a thorough and comprehensive work, this book will guide people to a place of freedom in Christ as it also equips its reader to lead others to the same."
-Kevin Eshleman
Lead Pastor, Ephrata Community Church
"There has never been a timelier book than the one in your hands. I am convinced that the Holy Spirit is reemphasizing the deliverance ministry for the church, and I'm not surprised He is using Jake Kail to do it. Jake has taught and ministered at several of our Global Awakening Empowered Conferences. His knowledge and insights have led to corporate and personal deliverances at every event he teaches. The deliverance sessions are some of our most powerful times at those events. We love his practical and down to earth style while still being able to minister in power. This book will equip you for a ministry to set people free and also help you identify and break free from areas of needed freedom in your own life."
-Paul Martini
Evangelist & Events Director, Global Awakening
"The biblical ministry of deliverance is still very needed in our day but sadly neglected, especially in our Western world that downplays the presence of spirits. In this book, Jake Kail does a thorough survey of what the Bible has to say about evil spirits and deliverance, and then makes a case for returning to this ministry of freedom that Jesus calls us to walk in and bring to others. His treatment of the topic is comprehensive and practical."
-Barry Wissler
Founder and President, HarvestNet International
"To be a follower of Christ means to do what Jesus did. Jesus never preached the gospel without also demonstrating it. Deliverance was a major way He put the reality of the kingdom of God on display. It was an emphasis of His assignment laid out in Luke 4:18, and as He was sent, so now are we. Even so, in all my years following Christ I have had a lot of training on the topics of healing, prophecy, and other spiritual disciplines, but very little on deliverance. More is needed. Jake Kail's knowledge and application of the Word of God concerning deliverance has positioned him to write this book as a key to unlocking the ministry of Christ in you and through you. Keys for Deliverance is a very captivating read that has greatly improved my effectiveness in ministering like Jesus."
-Richie Seltzer
Founder, Revivalist Culture
Click below to purchase: