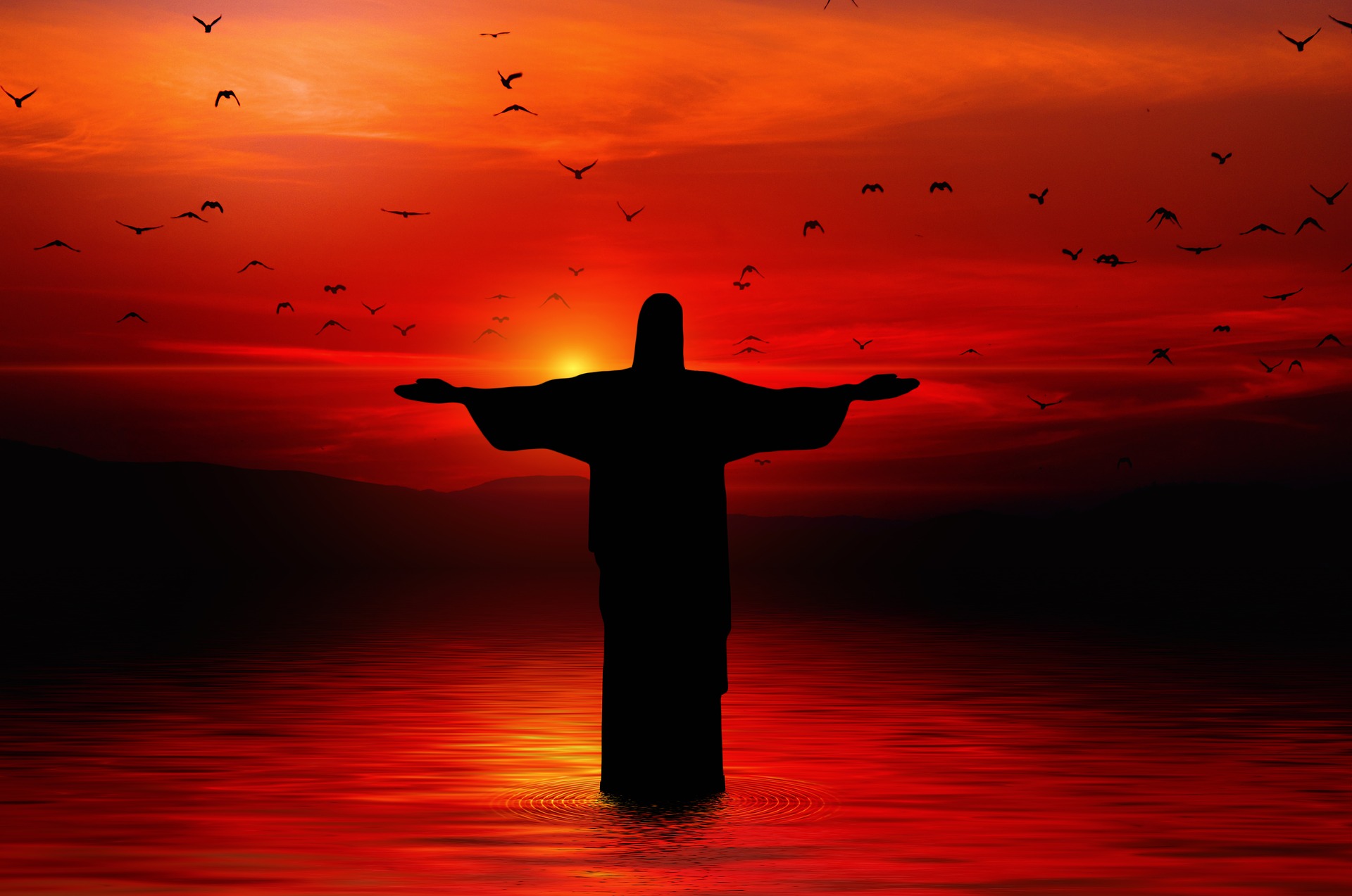 We are Called to Walk Like Jesus Walked
June 27, 2022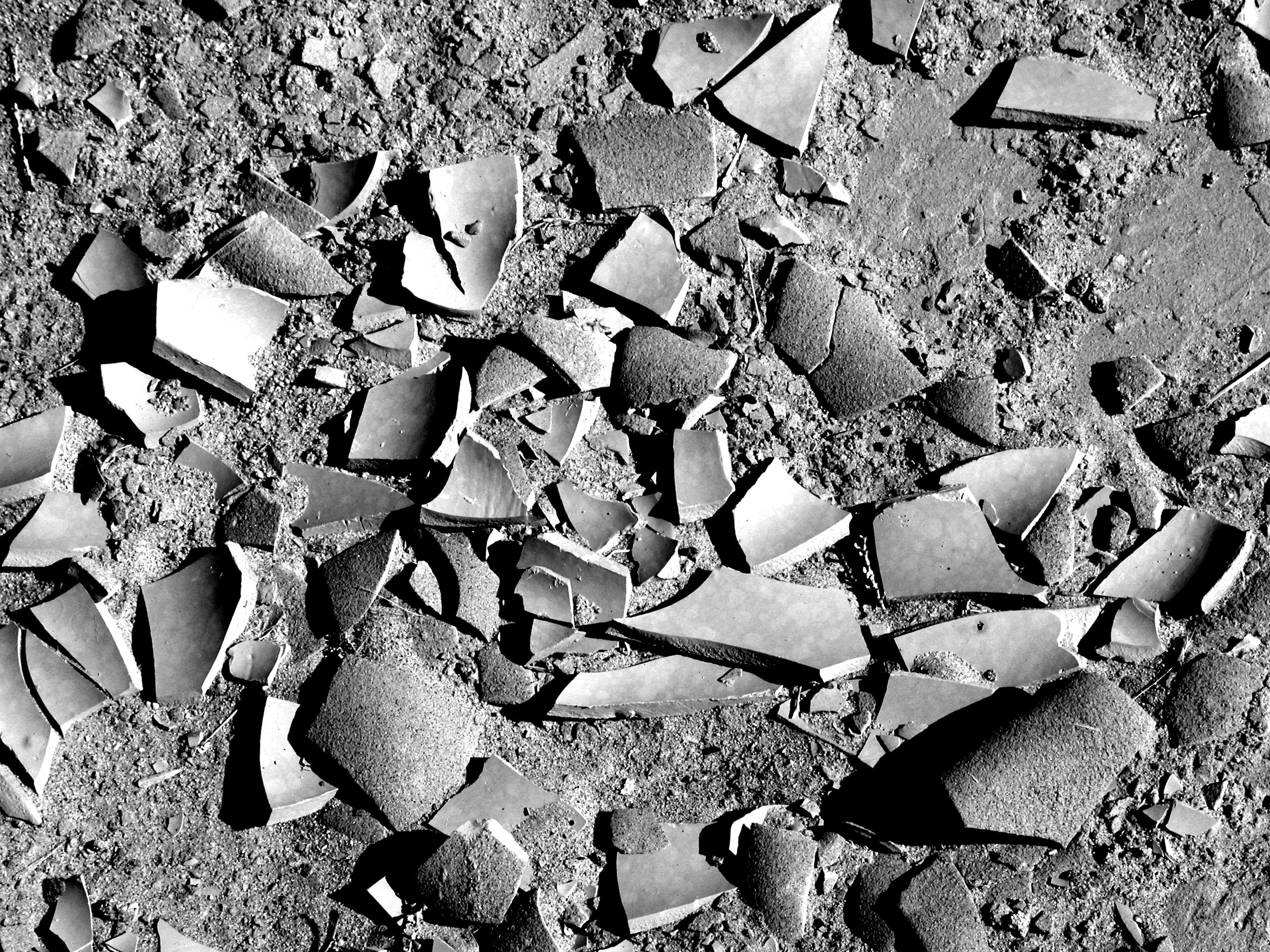 How Brokenness Releases God's Presence
July 12, 2022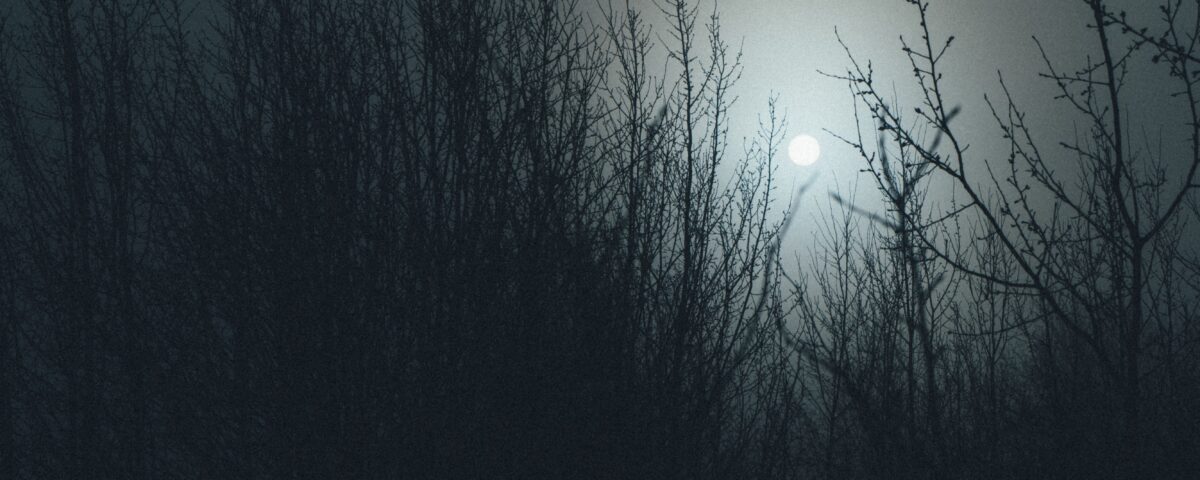 There are many myths and misunderstandings that surround the whole subject of deliverance ministry. These misunderstandings cause us to have a skewed view of what this ministry is about and how important and relevant it actually is for us today. Before I came to an understanding of casting out demons I held to these myths, and I have found that they are commonly held views in much of the church. The following is an excerpt from my book Restoring the Ministry of Jesus that outlines these common myths and why they are unbiblical. 
Myth 1: Deliverance from evil spirits is a very rare need.
Many believers who would never deny the existence of the spirit world and the fact that demons can inhabit people assume that it is extremely rare to come across a person needing deliverance. Often this ministry is relegated to the mission field in faraway third-world countries. The problem with this thinking is that it does not line up with the ministry of Jesus.
It was not a rare thing for Jesus to cast out a demon. In fact, according to Mark 1:39, it would have been rarer for Jesus to go somewhere and not cast out demons. This verse also states that the casting out of demons was happening in the synagogues which would be equivalent to our churches. This teaches us that ordinary church-going people, and not just the far-out ones like the man with the legion in Mark 5:1-20, can need to be delivered from evil spirits.
Not only did Jesus cast out demons on a regular basis, He also commissioned His followers to do the same. In fact, He never sent out His disciples to preach without first giving them authority to drive out demons. This was true of the twelve, then of the seventy in Luke 10, and finally of all believers in Mark 16:17 which says, "And these signs will follow those who believe: In My name they will cast out demons." Deliverance was obviously a common need in that time and nothing has changed today. While there are varying degrees of demonic influence, it is not rare for a person to need deliverance.
Myth 2: It is always obvious when a person has a demon.
I used to think that if a person had a demon, it would be blatantly obvious to everyone. When I was in college there was a homeless man who would walk the streets yelling curse words and other random things at people with a wild look in his eyes. He was known as "Crazy Mike," and he was the type of person who I assumed could possibly have a demon.
The truth is, when a person has an evil spirit it is not usually obvious. Demons prefer to dwell in darkness, not wanting their presence to be exposed by the light. Once when Jesus was teaching in a synagogue, a man with an unclean spirit began to manifest and Jesus cast the spirit out (see Mark 1:21-26). The spirit was not always outwardly manifesting in this person's life, but as Jesus taught with authority, it was exposed to the light and forced out.
Several years ago, I was a leader at a youth retreat where the guest speaker preached on the power of the Holy Spirit. When students came forward for prayer, one particular middle school girl fell to the ground after having hands laid on her. I noticed that as she lay on the floor, she began to act strange, and I soon realized that a demon was manifesting. I pulled her to the side, commanded the spirit to leave, and out it went. You would have never known that this young girl needed to be delivered from a demon, but the anointing of the Spirit stirred up the evil spirit and forced it into the light so that it could be cast out.
One reason for the confusion concerning deliverance ministry is the English terminology commonly used to describe people who need deliverance in the Bible: demon-possessed. A more accurate term based on the original Greek would be "demonized" or to "have a demon." When a person has a demon (or multiple de-mons), it does not mean that they are possessed which implies total ownership. Instead, each spirit affects a particular area of the person's life or personality. In line with this thought, Scripture shows that demons have specific names that correlate to their functions. For example, in Luke 13:11 we see a woman who was bent over because of a spirit of infirmity. The Bible also describes a spirit of fear, a spirit of heaviness, and many other examples.
Myth 3: A Christian cannot have a demon.
This is perhaps the most commonly held and most damaging myth concerning the ministry of deliverance. There are many, even among those who believe in the gifts of the Spirit and minis-try of healing, who hold to this view. It is primarily based on the following premise: Christians are the temple of the Holy Spirit, and an evil spirit cannot dwell in the same place as the Spirit of God. This seems to be a good argument but really has no scriptural foundation. It is based more on human logic than biblical truth. Using this same logic, you would also have to conclude that it is impossible for a believer to sin or ever have an evil thought. For how can sin—which is contrary to God's nature—be in His temple? How can evil thoughts be in the mind of a believer when we have the mind of Christ (see 1 Corinthians 2:16)? Yet, we know that believers do stumble into sin and that they can and do have evil thoughts at times. The same people who argue that a Christian cannot have a demon would never argue that it is im-possible for a Christian to sin or have a dark thought. This is in-consistent logic.
Just like idols were brought into the Old Testament temple, evil spirits can gain entrance into the New Testament temple (our bodies) if there are open doors. Just like the manifest presence of God dwelt in the Holy of Holies in the temple, the Holy Spirit dwells in the human spirit of a believer. I do not believe that an evil spirit can enter into a believer's spirit but certainly can dwell in the body or soul.
Consider 2 Corinthians 11:4 (ESV, emphasis added): "For if someone comes and proclaims another Jesus than the one we proclaimed, or if you receive a different spirit from the one you received, or if you accept a different gospel from the one you accepted, you put up with it readily enough." Paul warned the Corinthian believers that if they received a different gospel or a different Jesus, they could also receive a different spirit than the Holy Spirit. This should be evidence enough that it is possible for a Christian to have a demon. There is nothing in Scripture that says that all demons automatically leave a person when they are saved or that a saved person is automatically precluded from having evil spirits.
In Matthew 15:26 Jesus referred to deliverance ministry as "the children's bread" meaning that it belongs to the children of God. Holding to a belief system that says that a Christian cannot have a demon deprives the children of their bread, leaving count-less Christians bound in "graveclothes" with no hope of freedom in sight. I have seen countless solid believers set free from de-mons that had a grip on certain areas of their lives.
Myth 4: We don't need to worry about demons. Focus on Jesus.
The fourth and final myth that I want to deal with states that talking about demons and deliverance ministry gives too much attention to the devil and that we should just focus all of our attention on Jesus. I wish it were that easy. It is definitely possible to be over-fascinated with the realm of darkness and become more focused on deliverance ministry than necessary, and I too would caution against this. However, ignoring the devil does not make him go away. In fact, Paul specifically says that we should not be ignorant of his schemes and that we should take an active stand against him (see 2 Corinthians 2:11 and Ephesians 6:10-12).
If we ignore the ministry of casting out demons, we have just removed a major portion of the ministry of Christ. While deliverance ministry should not be seen as an end in itself, it is often a critical step in a person gaining true freedom and fulfilling their destiny in God.
We need to follow the example of Jesus. He was not obsessed with demons; He confronted them for the purpose of setting people free. He was not looking for some spiritual power trip or trying to cause a spectacle but was moved with the Father's compassion to set captives free. Some in the deliverance movement have taken things to unbiblical extremes or have used bizarre methods causing others to shy away from the ministry as a whole. But the presence of extremes and distortions does not give us the right to ignore the example and commands of Christ. He has called us to follow His example in casting out demons to set captives free!
Click image below to purchase:
Everywhere Jesus went, people were miraculously healed, set free from evil spirits, and transformed by powerful teaching and preaching. Restoring the Ministry of Jesus calls us back to the foundation of walking like Jesus walked and doing what Jesus did. It shows how to bridge the gap from our current condition to walking in our inheritance in Christ. As you read, your heart will be stirred to seek God's face and go after all that He has for you and the church today!