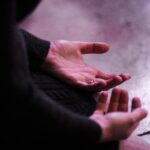 Don't Give Up on Prayer – The Need for Persistence
August 29, 2023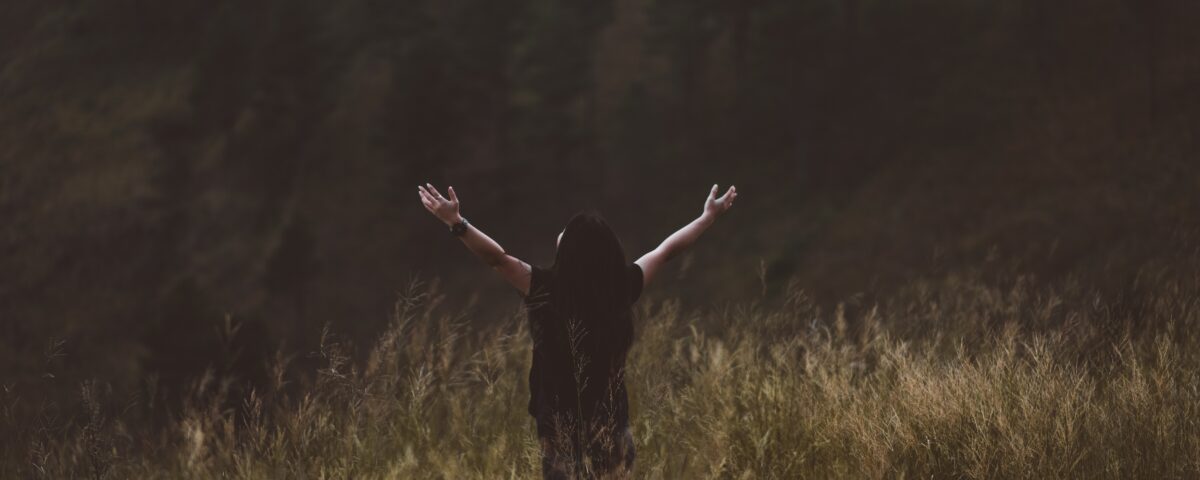 Like any relationship, growing in our walk with the Lord will take intentionality. Below is an excerpt from Living From the Secret Place that encourages each of us to fight for the place of intimacy with God in the secret place.
My wife and I had been married for five years when our first child was born. During the first years of our marriage, we were able to establish regular rhythms of doing life and how we would connect and grow in our relationship. We had evenings to talk about our day, weekly date nights, Sunday afternoon naps, and regular prayer times together built into our schedule. But when our son was born, everything changed. After five years of doing life and marriage a certain way, we quickly learned that we would have to make some adjustments. We had to learn how to do marriage in a new season with a new responsibility of parenting as part of the equation. Thankfully, it didn't take too long for us to make the necessary changes and recalibrate to this new way of doing life and marriage.
Here is one of the lessons that I learned in that season. Our child, the fruit of our intimacy, was now demanding all our time and attention. If we were not careful, we could easily lose sight of our marriage relationship and give all our energy to our son. And while it is right for parents to give themselves for their children, it should not be at the expense of the marriage relationship.
I quickly saw a parallel in our relationship with God. It is through intimacy with the Lord that fruit is produced in God's kingdom. Christ is called the Vine, and we are called branches. Only when the branches stay connected to the Vine is fruit produced (see John 15:1-5). But once fruit begins to be produced, we are faced with new challenges. If we are not careful, we can spend all our time, energy, and focus on the fruit instead of on maintaining and growing the relationship that produced the fruit in the first place. The fact of the matter is that like a child, fruit demands time and attention. But we must fight to keep intimacy with the Lord as our highest priority.
Distracted by Serving
The gospel of Luke tells of a woman named Mary who understood that relationship with Jesus comes first, even before serving. She gives us a great example of one who longed for the presence and voice of God and prioritized intimacy with Him. There are some keys in her example that will help us in our battle for personal devotion in the secret place. Let's look at Luke 10:38-42:
Now it happened as they went that He entered a certain village; and a certain woman named Martha welcomed Him into her house. And she had a sister called Mary, who also sat at Jesus' feet and heard His word. But Martha was distracted with much serving, and she approached Him and said, "Lord, do You not care that my sister has left me to serve alone? Therefore tell her to help me." And Jesus answered and said to her, "Martha, Martha, you are worried and troubled about many things. But one thing is needed, and Mary has chosen that good part, which will not be taken away from her."
Martha invited Jesus into her home, but Mary made Him the center of attention. Martha was busy serving. Serving is great but not when it is time to be in the presence of God, focused on Him. Notice that the text calls her serving a distraction. I have found that if the devil can't get you distracted with sinning, he will try to get you distracted with serving. This takes on an even deeper meaning when we realize that the same word for serving in the original Greek language can also be translated as ministering. If we become preoccupied with the demands of life, serving, or ministry, to the exclusion of our time in the secret place, we are cutting ourselves off from the very source of life and fruitfulness. We have put more attention on the fruit as opposed to the relationship that produced the fruit in the first place. This is a dangerous place to be.
Mary on the other hand was captivated by the Lord's presence and by His voice. She sat at His feet and listened to His every word. When Martha complained to Jesus, He responded by telling her that only one thing is needed and that Mary had chosen that one thing. The one thing that is needed is to intimately know God, because everything else will flow out of that. This can only happen as we prioritize the secret place and find our delight in God Himself.
To be clear, the problem is not serving, as we are all called to serve in various ways. It is a matter of order and priority. Relationship with God must come before serving, ministry, business, work, and other activities. Serving becomes a distraction when it is more important than intimacy. It is time to become a people of His presence, a people who seek His face above all else. The top priority of a Christian is to be with Jesus and to truly know Him. Are you content with your present level of intimacy with God, or do you hunger to know Him more? Are you satisfied with how you hear His voice and experience His presence? Are you content to live in the outer courts, or do you long for the Holy of Holies? Are you interested simply in what God has, or do you desire to know Him for who He is? Let's be a people who know God and walk with Him!
Fighting for the Secret Place
Just like a good marriage does not happen by accident, neither does a close relationship with God. As a husband and wife must be intentional in each season to continue to foster their connection, so must we with the Lord. The fact is, you will have to fight for the secret place. The more responsibilities of life, family, work, ministry, or otherwise, the truer this becomes. But the less time you have because of legitimate responsibilities, the more valuable that time is when given to the Lord in secret. The more we must fight for intimacy, the more precious that intimacy is.
What does fighting for the secret place look like? It starts by putting a stake in the ground regarding the priority of the secret place in your life. Commit to having quality time with God on a daily basis, not out of legalism but out of love. Once you make that commitment, the fight begins. Schedules can change, circumstances come up, tiredness sets in, responsibilities call our name, and other obstacles come our way. It will take a determined effort to maintain your life in the secret place, but the reward far outweighs the cost. God Himself is our reward!
Click image below to purchase:
Time alone with God was never intended to be a boring duty or empty ritual. It was meant to be a passionate pursuit of God that leads to encountering His presence and knowing Him more.
Living from the Secret Place is a call to personal devotion. With rich scriptural truths, personal examples, and practical teaching, this book will equip you to grow in the most important thing you can do—spend time alone with God!