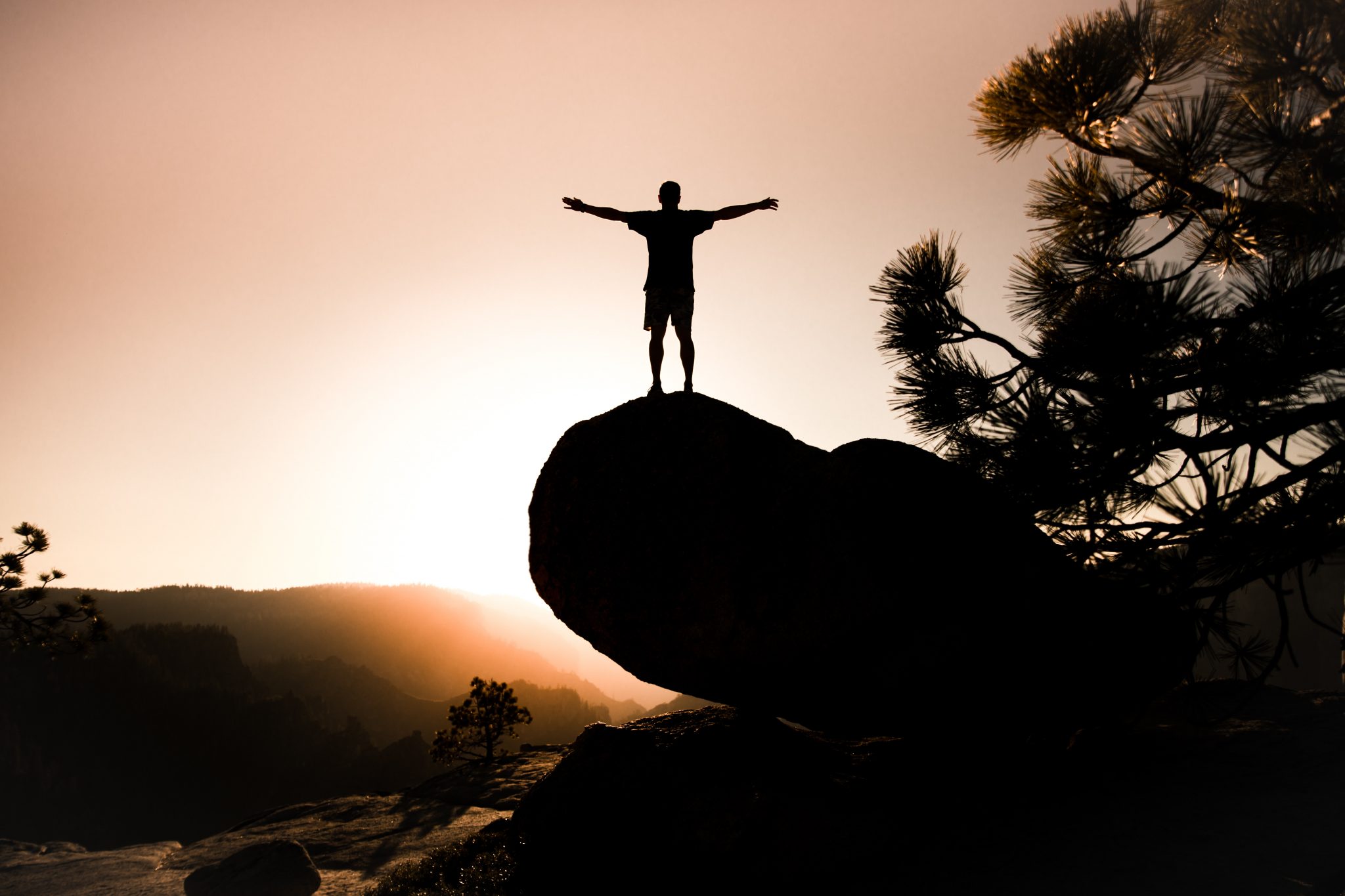 How to Break Free from Generational Curses and Strongholds
August 4, 2019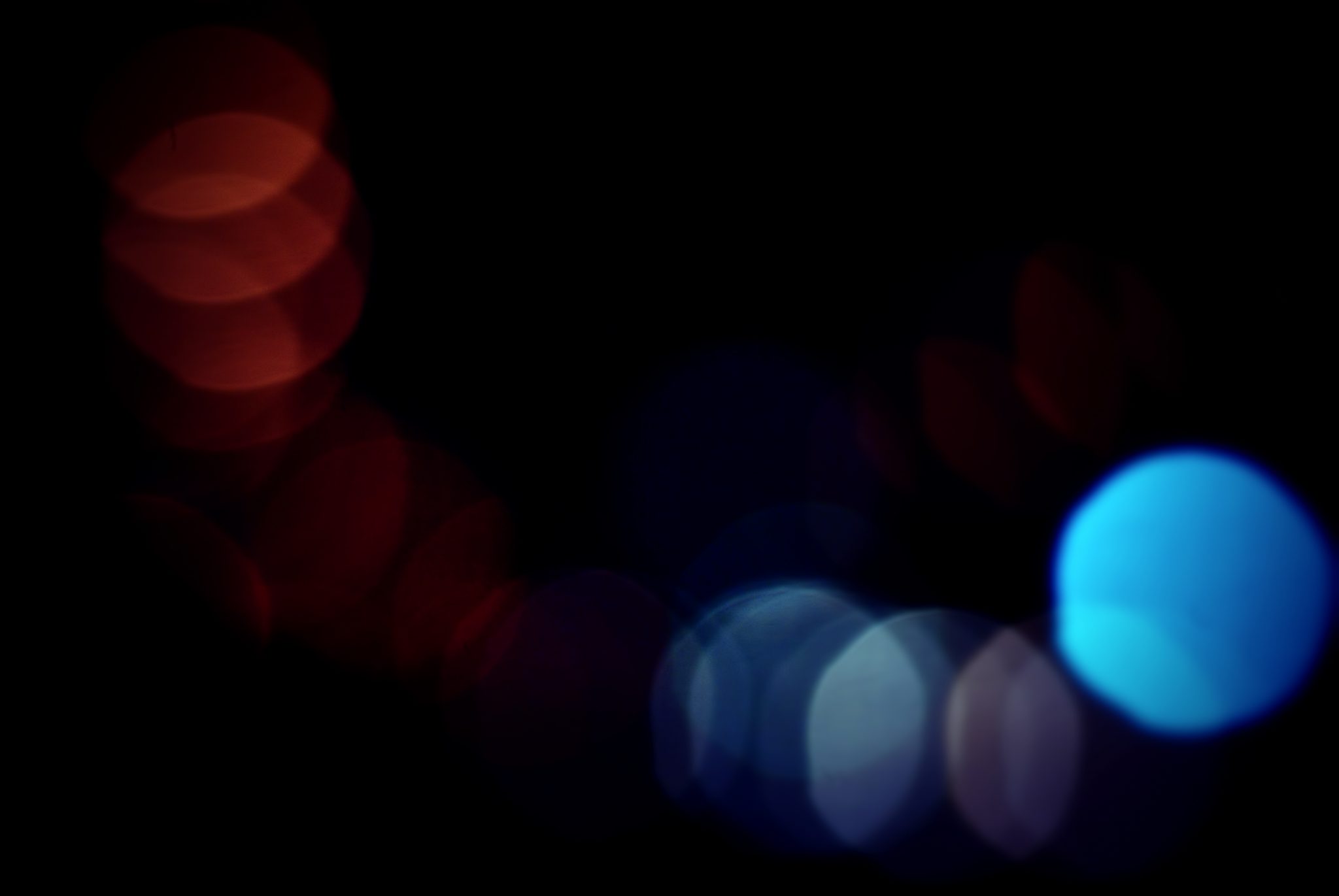 Book Release: Hypocrisy Exposed
September 9, 2019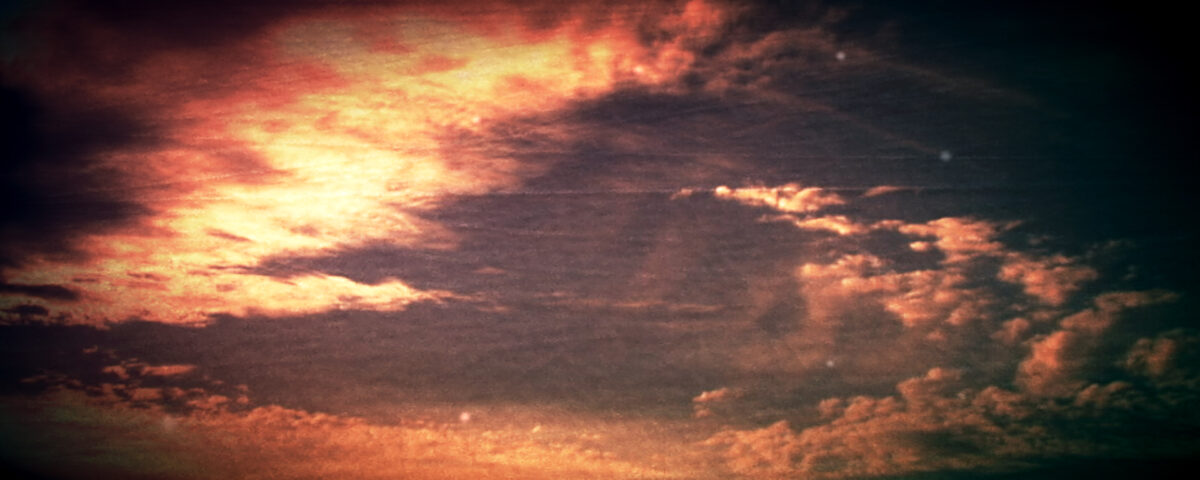 Below is an excerpt from Keys for Deliverance on various types of demonic influence:
One of the things that we learn about evil spirits in the Bible is that there are specific kinds of demons. Not every demon is the same in type, function, strength, or even wickedness. Below are some of the common characteristics or types of demonic influence. There is overlap between some of them, and the list is not comprehensive, but it shows some of the main ways that evil spirits seek to influence people.
1. Temptation
"Now when the tempter came to Him…" (Matthew 4:3). One of the titles of Satan is the tempter. We see from the first time he appears in Scripture as the serpent in the Garden of Eden that the devil is a master at temptation, using deceptive methods and appealing to mankind's innate desires. He twists truth and plants seeds to try to pull people into all kinds of sin and disobedience to God. He makes sin look appealing, highlighting its pleasures while cloaking its destructive nature.
It would make logical sense that demons, like the devil whom they serve, would also be masters at temptation. While we all face temptation simply by living in a fallen world, and while much temptation is simply a work of the flesh, we also need to be aware that sometimes the temptations that come to us have a demonic origin. A lying spirit seeks to compel you to tell lies (or to believe the enemy's lies). A spirit of adultery tries to push you toward being unfaithful to your spouse. A spirit of anger compels you to uncontrollable rage.
We need not be alarmed or frazzled when we face temptations; it is part of life on earth, and Jesus faced temptations of every kind. Instead of being caught off guard, we can follow the example of Jesus to defeat every temptation by using the Word of God as our weapon.
2. Bondage
When Stephen was describing how Abraham's descendants would be slaves in Egypt, he said this: "But God spoke in this way: that his descendants would dwell in a foreign land, and that they would bring them into bondage and oppress them four hundred years" (Acts 7:6, emphasis added). Pharaoh, as a symbolic type of Satan, demonstrated two of the ways that evil spirits try to influence people: bondage and oppression.
The devil's goal is not simply to tempt us with sin, but to enslave us to it. There is a difference between a person who is in rebellion and a person who is in bondage. The person living in rebellion is in outright disobedience to God, knows it, and likes it. They have no sorrow for sin, no desire to be free from it, and willfully run from God. But the person who is in bondage is seeking to live a holy life but cannot seem to get free in certain areas. It could be lustful thoughts, a drawing toward pornography, compulsive lies, addiction to a substance, or various other enslavements.
When a person sincerely desires to be free and has a repentant heart, yet still cannot seem to overcome a sinful practice, it is possible that what they are dealing with is not simply the flesh that needs to be crucified, but a demon that needs to be cast out. When there is an enslavement to sin or a harmful practice, deliverance needs to be considered as a possible solution. I have seen people set free from eating disorders, bondage to pornography, uncontrollable anger, and other destructive behaviors through the casting out of evil spirits.
3. Oppression
As mentioned above, oppression is one of the characteristic ways that the devil and his demons seek to influence people. Peter, in preaching to the house of Cornelius, summarized the ministry of Jesus like this: "God anointed Jesus of Nazareth with the Holy Spirit and with power, who went about doing good and healing all who were oppressed by the devil, for God was with Him" (Acts 10:38).
The word oppress means to exercise harsh control over. Evil spirits seek to weigh people down with heavy burdens; to dominate and harshly control them. Such was the case of the young boy that Jesus delivered in Mark chapter nine. The father of this boy desperately sought help from the Lord after His disciples were unable to cast out the demon. Check out the description of this demonic oppression: "And wherever it seizes him, it throws him down; he foams at the mouth, gnashes his teeth, and becomes rigid…And often he has thrown him both into the fire and into the water to destroy him" (Mark 9:18, 22). When Jesus confronted the evil spirit, it cried out, violently convulsed him, and finally came out, leaving the boy looking dead. But Jesus lifted him up by the hand and showed that he was now free (see Mark 9:25-27).
4. Torment
Luke 6:18 says that those who were "tormented with unclean spirits" were healed by Jesus. Acts 5:16 also describes people tormented by demons being set free. The word tormented in these passages is ochleo in the original Greek language. It means to trouble, harass, vex, torment, or disturb. Demons seek to torment people, and this often takes place in the realm of the mind. Overwhelming and irrational fears, disturbing and intrusive thoughts, accusations and condemnation, feelings of guilt and shame, self-hatred and compulsion towards self-harm, suicidal thoughts; these are all possible ways that demons can seek to torment people.
Many people do not realize that not every thought that comes into their mind is their own. The enemy can plant thoughts into our hearts or minds, just as he did with Judas: "The devil having already put it into the heart of Judas Iscariot, Simon's son, to betray Him" (John 13:2). Many of the tormenting thoughts that people experience are from evil spirits. But because of the lack of understanding in the area of spiritual warfare and deliverance, or for fear of appearing crazy, people do not consider that some of their thoughts can have a demonic origin.
The most severe case of demonization in the Bible is the man with the legion of demons, found in Mark chapter five. This man was both oppressed and severely tormented. He lived like an animal, naked and among the tombs. Though people would try to keep him chained, he would break through the shackles. He would constantly be crying out and would cut himself with stones. (This is a clear indication that self-destructive behavior is a sign of demonic influence.) Though today such a man would be confined in a hospital and considered severely mentally ill, Jesus addressed the spiritual root of his torment and he was made completely whole.
While I would not suggest that every mental health problem is caused by evil spirits, could it be that many of the mental illnesses that people struggle with do indeed have a demonic element or a spiritual root? I certainly believe this to be the case. We must not allow secular thinking or Western philosophy to keep us from recognizing this reality.
 5. Affliction
One of the characteristic activities of demons is to afflict people with sickness and disease. Surely, many doctors today would laugh at the notion that evil spirits are the cause of a physical ailment or a mental disorder. But it is Satan who is laughing while he goes unnoticed bringing torment and sickness to people. The Bible is our source of truth. Even if many doctors, psychologists, scientists, and even pastors scoff at the idea of evil spirits causing sickness, we must examine the Scriptures to see what they teach in this area. Though there have been great medical and scientific advances, if we see sickness only from a natural standpoint we will often miss the root cause of the problem.
One of the prime examples of an evil spirit being the root of a physical affliction comes from Luke chapter 13: "Now He was teaching in one of the synagogues on the Sabbath. And behold, there was a woman who had a spirit of infirmity eighteen years, and was bent over and could in no way raise herself up" (Luke 13:10-11). The woman was crippled in her spine, having a condition that we might call a severe form of scoliosis. The cause of this problem? A "spirit of infirmity." Jesus spoke a word of healing to her and then laid His hands on her. The woman was healed immediately.
The New Testament has other examples as well. Matthew 9:32-33 reads: "As they went out, behold, they brought to Him a man, mute and demon-possessed. And when the demon was cast out, the mute spoke." Here we have a man who was mute, and the clear cause of the condition was a demon. Jesus later healed a man who was both blind and mute by casting out a demon (see Matthew 12:22). In Matthew 17 Jesus healed a young boy who suffered from epileptic seizures. Verse 18 states, "And Jesus rebuked the demon, and it came out of him; and the child was cured from that very hour." The source of the boy's sickness was an evil spirit that needed to be cast out in order for him to be healed.
Just like in the New Testament, I have seen physical afflictions healed through the casting out of demons. I remember praying for a young lady who was having neck pain. I prayed over her for healing, but nothing happened. The following week, she asked for prayer for deliverance. She was aware that there were demonic spirits tormenting her and pressuring her toward sin. Another woman and I prayed over her, and several demons manifested and were cast out. Interestingly, the pain in her neck was totally healed, even though we had not addressed it specifically. Evidently, it had been caused by an evil spirit, and once the spirit was cast out the pain was gone. While not every sickness is caused by a demon, I believe it is much more common than we realize for evil spirits to be the source of an affliction.
6. Deception
The devil is a master deceiver. Revelation 12:9 gives him this description: "So the great dragon was cast out, that serpent of old, called the Devil and Satan, who deceives the whole world; he was cast to the earth, and his angels were cast out with him." He is the "serpent of old"—the one who came to Adam and Eve to deceive them into turning against God and eating from the wrong tree. He is described as the one who "deceives the whole world." While the devil's primary motive is destruction, his primary method is deception. If he can get us to embrace a lie, he can gain influence in our lives.
Evil spirits work to mislead people and to lure them away from the truth. Being deceived means that you have believed something to be true when it is a lie. The enemy sometimes comes as "an angel of light" (see 2 Corinthians 11:14). False prophets and teachers can come to us as wolves in sheep's clothing (see Matthew 7:15). Satan will sometimes use a partial truth, laced with a lie, to attempt to trip us up.
In 1 Timothy 4:1, Paul describes how demons are behind deceptive and false teachings: "Now the Spirit expressly says that in latter times some will depart from the faith, giving heed to deceiving spirits and doctrines of demons." There is a wide variety of aberrant doctrine, some more dangerous than others. Legalism and its counterpart, lawlessness; the embracing of sinful practices as acceptable; the belief that no one will be lost or end up in hell; teachings that deny the authority of Scripture; the false notion that somehow the Holy Spirit's gifts are no longer available; these and many other teachings are inspired by deceiving spirits. When a false teaching is embraced, it is often an open door for demonic influence. Particularly dangerous are any teachings that deny any of the truths about who Jesus is. When a version of Jesus other than the historical and biblical Jesus is received, a deceiving spirit is given access (see 2 Corinthians 11:4).
We do not need to take on an unhealthy fear of deception, but we do need to be vigilant and develop discernment. The greatest safeguard against deception is to be in constant growth in our relationship with God, cultivating a love for the truth and being grounded in the whole counsel of God's Word.
7. Counterfeit
The devil is always seeking to counterfeit the work of God. God is the Creator; Satan is only a counterfeiter. Counterfeit money looks a lot like the real thing, but it comes from a different source and is not backed by the authority of the government. In the same way, demons can counterfeit the things of God. In fact, I believe that every genuine gift of the Holy Spirit has a demonic imitation. Paul and Silas came across one such example: "Now it happened, as we went to prayer, that a certain slave girl possessed with a spirit of divination met us, who brought her masters much profit by fortune-telling" (Acts 16:16). This woman had a spirit of divination by which she predicted the future and gave fortunes. This is a counterfeit of the Holy Spirit's gift of prophecy.
One of the best ways to avoid the counterfeit is to be well-versed in the real. Just as we do not reject real money because counterfeit money exists, we must not reject the gifts and power of the Holy Spirit because the enemy has his imitations. We must embrace the fullness of the Holy Spirit in all that He has and learn to cultivate discernment so that we can recognize the devil's counterfeits. As we are grounded in the Word and grow in sensitivity to the Holy Spirit, we will be able to expose that which is not of God. And we can also be confident that when we ask our Father for the real thing, we will not receive the counterfeit (see Luke 11:11-13).
Click below to purchase: